Move It Punch Smart Boxing Ball
Regular price
$299.99
Sale price
$249.99
You save 17%!
/
---
PUNCH THE DAY'S STRESS AWAY!
The Move It Punch Smart Boxing Ball is super easy to set up and includes everything you need for a boxing session. Designed for optimal and safe use, it features a strong, durable spring at the base of the shaft. This allows the spring mounted punching bag to bounce back into position every time after every hit!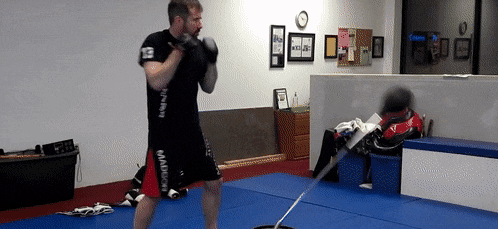 Safely knock out your frustrations or switch up your fitness regime with our punching ball set. It will help raise your heart rate for a great workout while helping you develop timing, speed and accuracy of hand and eye coordination!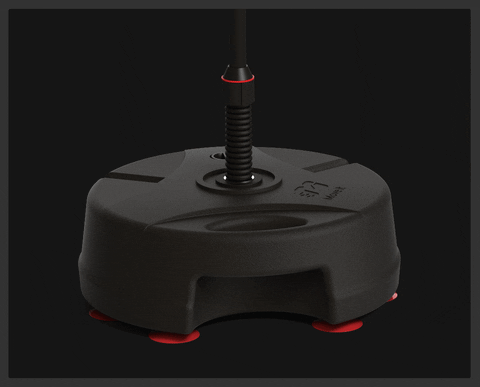 FEATURES AND BENEFITS:
ADVANCED SMART BOXING: The world's first smart boxing ball that includes a 6-axis gyroscope sensor centered beneath the bag detects and calculates punch intensity from multiple directions. Progressive patented sensing technology will track the direction of each strike, tempo, accuracy, total punches, and average strike speed.
ADJUSTABLE REBOUND SPEED: The rebound speed of our standing boxing bag can be changed by adjusting the spring. Hard alloy springs can respond to powerful blows at any time, and rebound reliably and safely. This allows the spring mounted punching bag to bounce back into position every time after every hit. Rebound up to 180°.
PERSONAL ONLINE TRAINER: Follow along and learn the fundamental punching strikes and defensive positioning in real-time boxing. Check your punching performance data at the end of workout session. No matter what your fitness level or goal is, the app meets the required training courses(some are free).
RELIEVE PRESSURE: The program design of MoveIt speed bag has a unique game mode that increase the boxing experience. Simply touch the settings to upload the objects you want to punch to release the accumulated pressure.
INTERACTION BOXING EXPERIENCE: Has a challenge mode to challenge friends for higher scores, keep participating in exercise, play against partners, add pictures of each other's profile, and improve the leaderboard. Be the number one "Boxer" in the community.
SPECIFICATIONS:
Material: Metal | ABS Plastic
Connection Method: Bluetooth 4.0
Sensor: 6-Axis Sensor
Battery: 180mAh Built-In Lithium
Charging Interface: USB
Max Height: 173cm
Size: 138 x 42 x 42cm
PACKAGE INCLUDES:
1 x Move It Punch Smart Boxing Ball 
Please refer to your shipping confirmation email to track your order.

- To Contiguous United States     
Shipments are in transit for 2 - 7 days
Free Shipping on all Orders 
Internationally are in transit for 4 - 22 days
Free Shipping on all Orders 


Learn more about  Shipping Info.