---
---
REHABILITATE SORE MUSCLES WHILE HAVING FUN!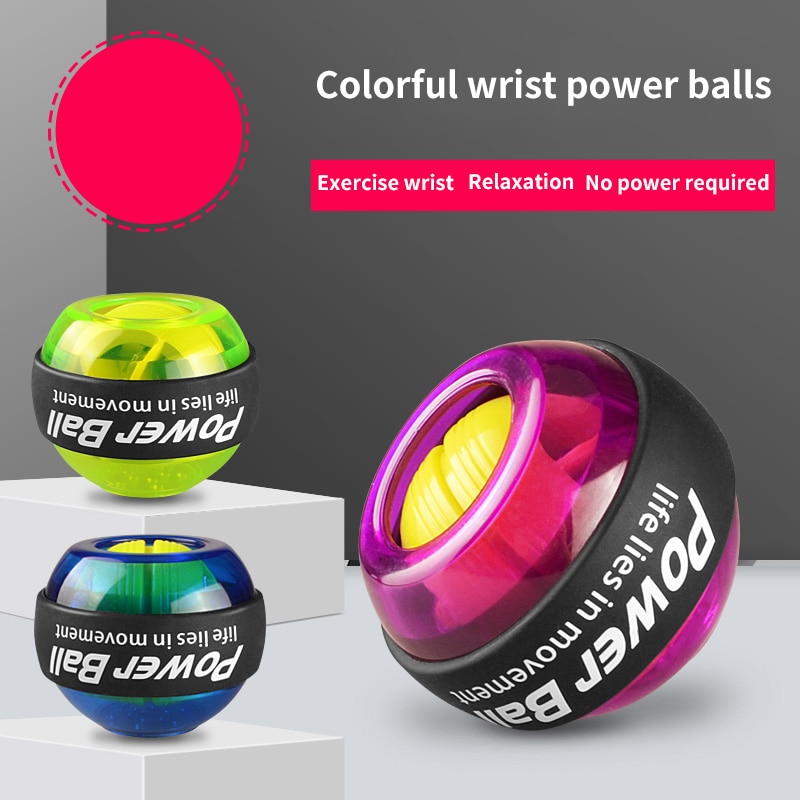 Gyro Power Ball will train the muscles in your forearms and wrists for fine motor control and coordination. With Wrist Spinner, you may also increase dexterity while relieving stiffness and fatigue in the wrist, arms, and shoulders. Whether you play sports, an instrument, or are just interested in general fitness, one of these Gyro Power Ball is definitely for you.
Cool LED lights inside will light up while spinning, no battery needed. This is powered by rotating the wrist. All you need do is to increase the speed by making a rotational wrist movement and to keep in sync with the spinning of the ball.
It features a balanced rotor and removable top cap, which allow the insertion of the optional digital speed meter. Beneficial in promoting coordination and blood circulation, great for musicians, guitarists, pianists, drummers, etc., and also be rehabilitates sore muscles and joints.
Features:
LED Lighting and Speed Meter: As the spin speeds up, the LED inside the ball lights up like a nightlight, and a built-in speed meter records your spin speed, which like a good forearm trainer and feeds you data in a timely way.

Strengthen your Hands: Consisting of a rapidly spinning rotor enclosed in a solid handheld outer sphere. New improved materials designed built for an impact-resistant structure.

Exercise and Entertainment: Optimized and upgraded auto-start bar make the movement smoother and noise lower. The faster the wrist turns, the stronger the impact strength. Adjust the speed according to your needs, increasing the fun of exercise.
Specifications:
Material: ABS, Metal alloy
Light Source: LED 
Battery: (built-in)
Size: 7 x 7 x 5.7cm
Package Includes:
1 x Gyro Power Ball
1 x Rope
1 x Manual 
---