---
---
ROLL YOUR PAIN AWAY!
Suffering from post-workout soreness leaves muscles stiff and painful for days. Get rapid relief from head to toe when you use the foam roller kit. You can massage, stretch, and roll the pain away!
Gym Fitness Foam Roller provides instant benefits to the hamstring, buttocks, and calves by providing superior massages at home or in the gym.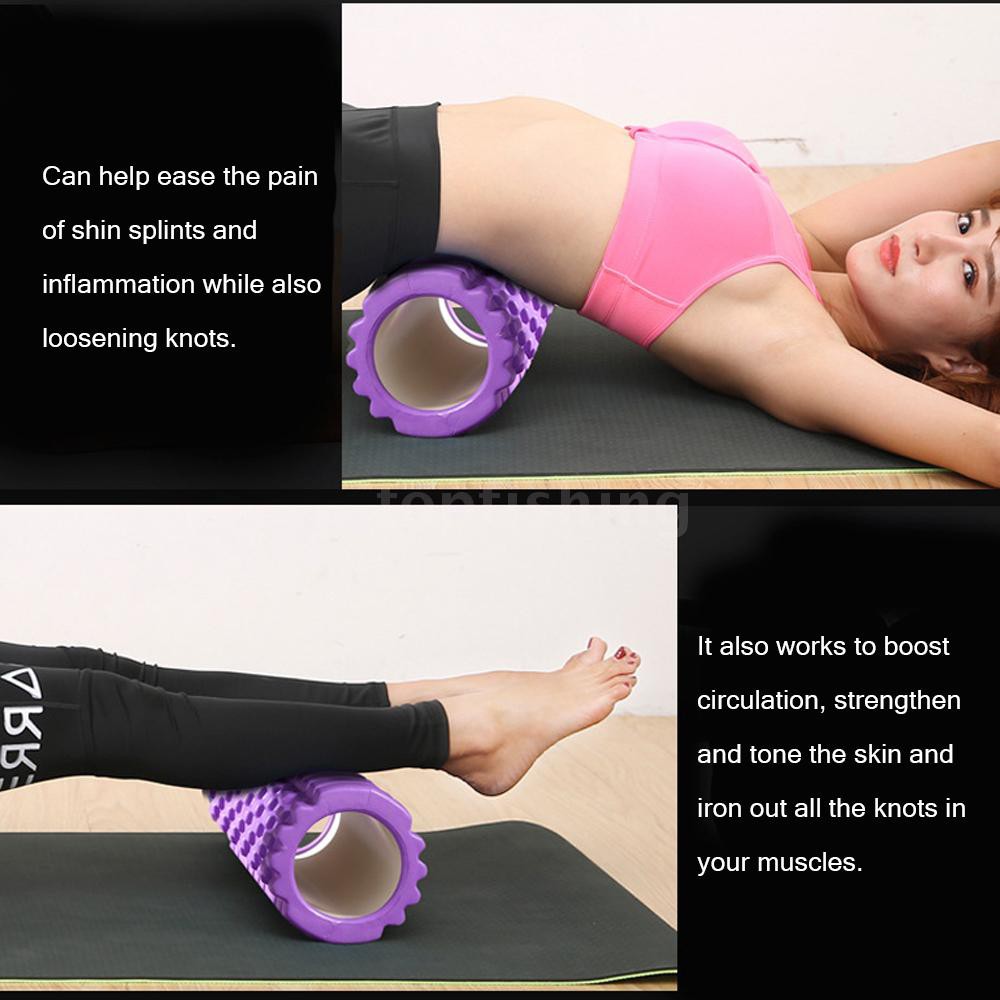 Gym Fitness Foam Roller is comfortable to use - making it easy for beginners, but still effective at penetrating the soft tissue layer of tired muscles. Soft enough to use while in pain from a lower back injury, sciatica, or plantar fasciitis.
Slowing down the rolling of various parts of the body helps break adhesions and scar tissue and speeds up the healing and recovery process after exercise.
Features:
TOTAL-BODY RELIEF – No matter where you hurt, this foam rollers set can help. Release deep-tissue pain with the hollow core massage roller, massage stick, spiky massage ball, or solid ball. Tight muscles don't stand a chance when you use the resistance bands for stretching.

THE TRAVEL-FRIENDLY MASSAGER – Your sore muscles travel with you, so your massage roller set should, too. Bring your favorite natural pain reliever to the gym, on the road, and everywhere in between—the muscle rollers set comes with its own carrying bag!

MORE THAN A MASSAGE – Your massage foam roller set doesn't stop at pain relief. Recover faster, perform better, and prevent injuries with a foam roller kit, so you can crush your next workout! Plus, massage rollers are known to help break up scar tissue, increase
Specifications:

Material: ABS+EVA
Size: 26*8cm
Package Includes:
1 x Gym Fitness Foam Roller
---