---
---
JUMP UP AND DOWN, BURN YOUR CALORIES DOWN!
Adjustable Speed Jump Rope can help you improve your aerobic fitness, balance, agility, speed, coordination, conditioning, and endurance for a full-body and mind workout from anywhere! Whether you're warming up, or want a lightning-fast workout, this ultra-responsive jump rope will make you enjoy sports.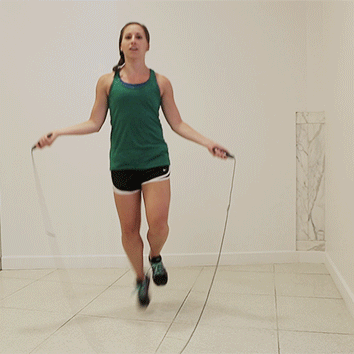 Jumping rope isn't just a great addition to adult workout routines—it's a backyard favorite for the kids! Whether your kiddos are set on perfecting new tricks or they just need to burn off some energy, jump ropes are a fun way to keep them entertained and active.
Speed Jump Rope has new innovative speed handles having metal pivoting shafts that allow for durability and maximum rotations per second. Comes with its own screw to secure and adjust the rope.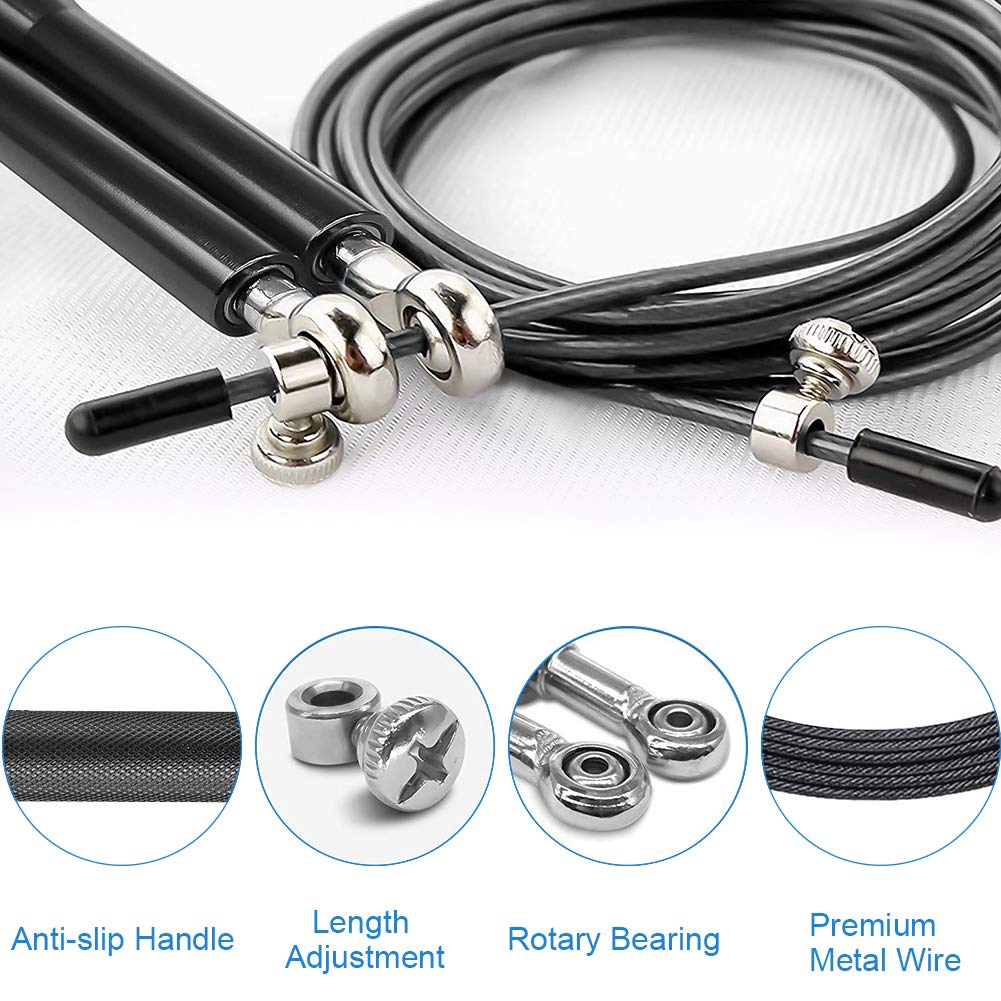 Features: 
Ball Bearing Design: Each handle has 360 degrees ball bearings that make you swing smoothly and faster with less effort and resist tangling.

Anti-Slip Aluminum Handles: Ergonomically designed, non-slip aluminum handles with a reduced strain and tension on your wrists and hands.

Durable Jump Rope: Quality jump rope with steel cable in PVC winding eliminates twisting and tangling of rope. Best jumping rope will help you enjoy your jumping.

Easy Adjustable Length: The length of rope skipping is 9.8 feet. You can adjust it to your desired length within minutes
Specifications:
Material: Aluminum Alloy
Item Weight: 0.14 Kilograms
Package Includes:
1 x Adjustable Speed Jump Rope 
---